the phrase of the week
Subskrybuj posty
Having a soft heart in a cruel world is courage not weakness.
Vocabulary:

heaving - posiadanie
soft heart - miękkie serce
cruel world - okrutny świat
courage - odwaga
weakness - słabość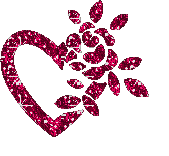 Mother
is the best and the first teacher to the child.
Author:  Revathi Sankaran
Vocabulary:
mother - mama
the best - najlepszy
the first - pierwszy
teacher - nauczyciel
child - dziecko
"The world's favourite season is the spring. 
All things seem possible in May."
Author: Edwin Way Teale
Vocabulary:
world - świat
season - pora roku
seem - wydawać się
possible - możliwe
"Patience is bitter but its fruit is sweet."
Author: Aristotle 
Vocabulary:
patience - cierpliwość
bitter - gorzki
fruit - owoc
sweet - słodki
The best way to cheer yourself up is to try to cheer somebody else up.
Autor: Mark Twain
best-najlepszy
way-sposób
cheer yourself up-rozweselić siebie
cheer somebody else up-rozweselić kogoś innego
try-próbować
" In autumn, don't go to jewelers to see gold, go to the parks!"
Autor: Mehmet Murat ildan
autumn - jesień
jeweler - jubiler
gold - złoto
autor cytatu:
Billie Joe Armstrong
passion - pasja
knowledge - wiedza
power - siła